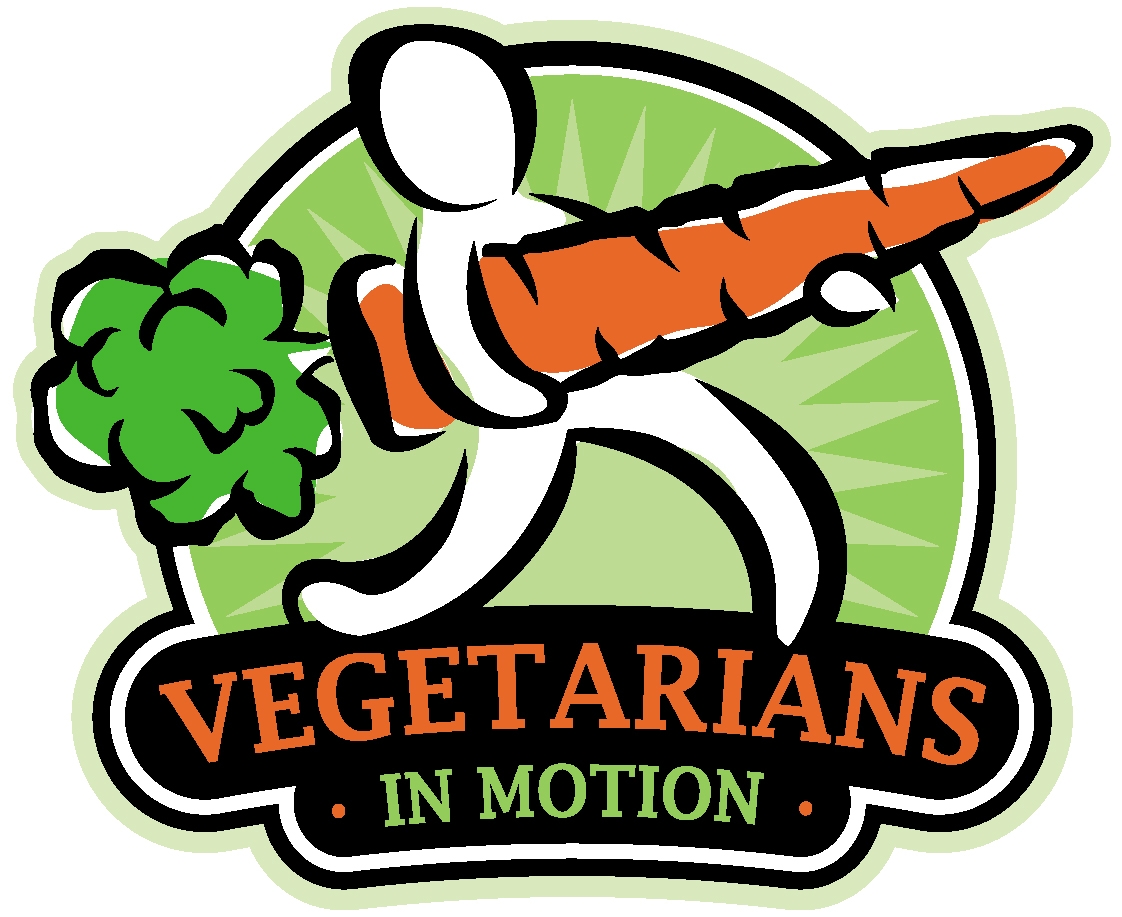 Education and support for those interested in a vegetarian lifestyle
Vegetarians In Motion
Rockford, Illinois

Vegetarians in Motion meetings are held the 2nd Tuesday of the month from September through May.
Please bring a vegetarian dish to pass (no meat, poultry, fish, meat broth or gelatin) that will serve 8-10 people, plus your own plate, silverware and cup.
To be considerate of vegans and people with food allergies, please label dishes if they contain eggs and/or dairy products. Recipes are appreciated.
Admission: $3 for members, $5 for non-members, no charge for children
Meetings are held in the Social Hall of Our Saviors Lutheran Church, 3300 Rural Street, Rockford.
Use the main entrance on Corbridge Lane just across the street from the Church's large parking lot.
Non-vegetarians are always welcome!
---
Upcoming Events
---
6:30pm - Potluck
7:30pm - Program
---
Tuesday, December 10: "Vegan Hors d'Oeuvres Display and Demo for the Holidays" by Mary Ann Suprenant. She will demonstrate five vegan appetizers and how to present them in a decorative way for the holidays. Donna Melcher will assist. Mary Ann, a VIM board member, is the membership development manager for the Chamber of Commerce. She also has a love for cooking that was evident in some of her other endeavors— catering and event planning for River District Catering, hosting The H Word online cooking show that ran for two years, and teaching CHIP cooking classes for four years. Mary Ann credits her mother for encouraging her to cook and tend garden at an early age
---
Tuesday, January 14: Dr. Srivani Sridhar, SwedishAmerican Medical Group/Woodside, "Integrative Oncology"
Tuesday, February 11: Brenda Richter, raw food chef and instructor, "Raw Foods"
Tuesday, March 11: Movie Night -- "More Than an Apple a Day - Preventing the most common diseases" by Michael Greger, M.D.
---
Rockford, Illinois